Last spring, I attended the inaugural Connect X conference in Charlotte, N.C. Connect X is the annual conference held by the Wireless Infrastructure Association (WIA). It was a merger of two conferences: HetNet and WIA's Wireless Infrastructure Show. The emphasis for Connect X is its exclusive focus on connectivity.
This year, the show is nearly 100% centered on the 5G opportunity. Considering the event is going to be here in Orlando in May 2019, I raised my hand early and asked if I could be involved in some way. There is so much talent and innovation here in Central Florida that I'd like to see have more visibility on the national scene, I couldn't help myself.
For instance, off the top of my head, all these initiatives will benefit from the evolving wireless ecosystem driving the future of our communications:
I know there's a lot more too. I've heard about the SunTrax out at Florida PolyTech too, and other initiatives underway with teams from the University of Central Florida (UCF) working on National Science Foundation (NSF) proposals on Smart City funding.
We're working on putting together an Orlando Technology Pavilion in the showcase exhibit hall. I'm trying to recruit a few great speakers too, like Chris Castro, who's become a leading voice for change on all things sustainability and smart city planning.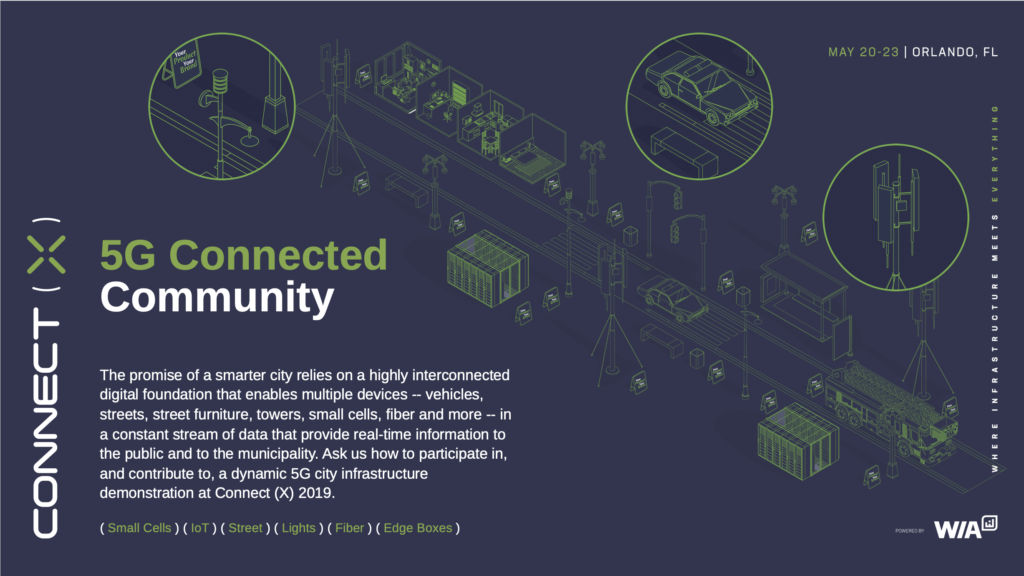 The show is international; it just happens to be in Orlando this year. At the event last year, the FCC Chairman, Ajit Pai, was one of the keynote speakers. It will draw over 3K attendees from every corner of the vital infrastructure community involved in delivering on connectivity solutions.
I'll be writing more about who's speaking and what to expect in future posts, but I wanted to get this conversation started because I am eager to start filling up that Orlando Tech Pavilion!
Ping me on Twitter or leave a comment if you want to know how to get involved. You can follow the conference on Twitter at @ConnectX_USA.