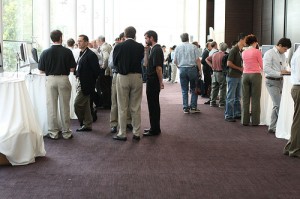 Yep. It's that time again. The mad dash to put together a fabulous conference is underway. Ismael, Oliver Marks, and I are working hard to deliver a first-rate conference.
The web site should be up tomorrow here. Thanks again to Jive Clearspace for hosting the conference site. Today is the last day you can get the early bird discount ($1195 vs. $1495), so be sure to register before midnight Pacific time zone.
This year's groovy gizmo giveaway will be the The HP 2133 Mini-Note PC or a Gigabyte M528 running Linux.
Much more will be coming on Office 2.0, as we lock in the details. Looking forward to seeing everyone in San Francisco!