All righty fans of e2.0, there are some great books coming out or are already out that I wanted to bring to your attention, in case you're looking for that perfect gift for your E2.0-loving loved one or friend/colleague.
Not in any particular order, here goes: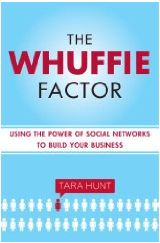 Tara Hunt needs no introduction in the ranks of the social media elite, but may be less known in the corporate community of Enterprise 2.0 enthusiasts. I'm particularly looking forward to her book because I admire Tara for her unshakable faith regarding how social networking is bringing out the best in us. Tara's thesis (and it is proven again and again) is the currency of the 2.0 economy is not $, but rather social capital, which conveniently leads to $. (I'm paraphrasing, but I'm sure Tara will correct me if I'm wrong.) You can pre-order the book today, but it won't be shipping until Q2. And might I remind everyone, by Q2 in this economic downturn, we all may be very interested in increasing our net worth in social capital. So, do something good today for the world and pre-order Tara's book, "The Whuffie Factor. " I did. (I also ordered Paul Gillin's Secrets of Social Media Marketing. Gillin is one of the very best writers on social media marketing. Another great suggestion, and it's available now.)
Read this great story on Whuffie in action; be sure to read the comments.
For hard-core e20 fans and wouldbe practitioners, make sure to pick up a copy of Jeremy Thomas and Aaron Newman's Enterprise 2.0 Implementation. It's written more-or-less for an IT audience, but there is a trove of great information in here for business unit managers and evangelists too. Sarah Carr from the Deki open source wiki vendor, MindTouch, does a great wrap-up on its contents:
The book highlights the facilitation of collaboration and fosters internal innovation by integrating next-generation Web 2.0 technologies throughout your enterprise IT framework. Packed with real-world examples and timesaving tips, Enterprise 2.0 Implementation shows how to use viral and social networking tools to gain the competitive edge. Get full details on managing corporate blogs, wikis, mashups, RSS feeds, tagging and bookmarking data, and RIAs. You'll also learn how to maximize ROI, use Semantic Web technologies, and implement security.

Some additional concepts are included, as well:

Expand corporate presence to Facebook, MySpace, LinkedIn, and Ning
Build internal social networks using open source and commercial applications
Reduce infrastructure and IT costs through SaaS vendors
Consolidate disparate information using Enterprise 2.0 Discovery
Manage wikis, blogs, mashups, and RSS/Atom feeds
Set up Rich Internet Applications
Develop security, risk management, and disaster recovery strategies
(p.s. The publisher asked me for a quote for this book, and there is a comical story surrounding that, if you're interested. Who knew they'd publish the quote on the FRONT COVER?!! Net result: I'm learning this celebrity endorsement stuff the hard way.)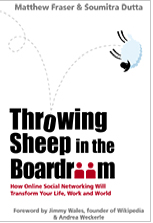 I just started reading Throwing Sheep in the Boardroom, by Matthew Fraser and Soumitra Dutta. I am thoroughly enjoying it so far. It's a sweeping trends analysis on how 2.0 is changing society and commerce. Written by two bright guys from the prestigious international business school, INSEAD, it's high on my list for this year's recommendations. The publisher describes the book as, "Combining a pop sociology approach with rigorous analysis rich in economic history and organizational behaviour." Fraser specializes in the intersection of pop culture with industry and Dutta focuses on IT and innovation.
Check out my personal blog for an excellent video from these guys too.
Next, and somewhat out of the ordinary, is a friend's book, The Cure for Jet Lag.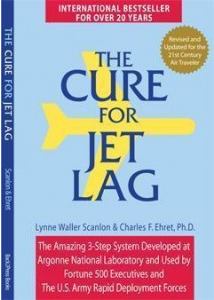 I promised my friend Lynne I'd give the book a plug. As I watch my life-streaming social tickers on Friendfeed, Facebook, Twitter, etc., I'm always hearing someone or other complaining about jet lag. Lynne's book has sold over a hundred thousand copies and offers an all-natural prescription to tackling jet lag by "tricking your body clock."
If you're into publishing or interested in getting published, start feeding Lynne's blog, The Publishing Contrarian. She is self-described as the "Wicked Witch of Publishing," but don't let that scare you. She is alarmingly witty and oftentimes outrageous.
Last on my list are three books I have not read, but are on my shelf for reading this year. Tammy Erickson's "Plugged In," Don Tapscott's "Grown up Digital" and Austin's own Dave Evans' "Social Media Marketing in a Day." Both Tapscott and Erickson are nGenera gurus and these books specialize specifically in the GenY/Digital Native cohort, so I'm eager to dig into them. Dave Evans is really great, smart guy here in town specializing in social media at Digital Voodo. I'm also currently reviewing Andrew McAfee's book manuscript which will be published sometime this spring. With all this reading to do, will one of my beloved readers please buy me a Kindle for Christmas??
Finally, if you're really interested in worthwhile gift-giving, consider gifting a donation in someone's name to Wikipedia, WordPress, or your favorite shareware product. And finally, finally (Charlie tells me I can make money on this) if you know a mac person who loves their google calendar– give them a life-changing gift: Spanninc Sync. It syncs your google calendar with ALL your mac products (notebooks, desktops, iphone, etc.). It will be the most appreciated $25 you ever spent, much better than a few lattes at Starbucks. Oh, you need to use this code: XK4HHR if you order so I can get my vig. 🙂
Happy Holidays everyone, and I will be back in the New Year with big news…