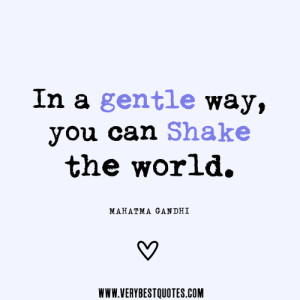 In my new role as social mercenary while I work on the startup, I've been doing some work for my good friend, Robin Carey, founder of Social Media Today (SMT).  Robin is one of the key influentials who served as an early catalyst to introduce the social phenomenon to the business world. SMT is a disruptive publishing and community hybrid that has delivered the right mix of thought leadership, exposure, brand value, and community engagement to thousands of early adopters worldwide.   SMT launched in 2007 and as chiefly a new media online enterprise, Robin has always avoided the temptation to get into the conference game.  That changed last fall when Blogworld approached her about doing a conference.  Blogworld's New Media expo draws thousands to its flagship event in Las Vegas.
What I love about Robin is that she sees the whole market – the macro market – for social's total potential for impact on a 21st-Century business.  Where she could easily be content to stay sequestered in the profitable social media marketing large chunk of the social pie, she has never lost sight of what social can do internally for an enterprise.  Robin credits her heroes as the inspiration for the conference, but she is a hero to many of us who are thankful she has never let go of that vision.
Robin chose another one of my good friends, Maggie Fox, to serve as MC and content producer for the event.  Maggie too has always been a champion for seeing the larger possibilities in the market beyond social media marketing and serves as a strategic advisor to large companies trying to navigate the social possibilities of a changing world.  She is focusing the conference agenda around issues that demonstrate how social is developing new models and changing traditional roles for individuals and brands.
So, when is this fabulous conference?  The Social Shake-up Conference will be held September 15-17 in Atlanta, GA.  The tracks are already established, and the sessions are getting filled in quickly.  Although you'll see a lot of familiar faces in the speaker list for Shake-up, you're going to be introduced to some new, dynamic speakers too.  The star opening keynote will be Porter Gale, who recently published, "Your Network is your Net Worth."  I've heard she is a fantastic speaker.
In the back channels on the social web, I've been hearing a lot of grousing about how there is a hole in the market for a great conference. So many of us who've been at this for a while recall the magic that happened when people who knew each other really well online met for the first time in person at an industry conference.   It has always served as a good lesson behind the hoopla that powers the social web that real relationships are forged and forever grounded in the chemistry and bonding of a face-to-face encounter.  I'm looking forward to attending this conference and helping Maggie and Robin in every way I can.  BTW, this is not a conference where you will see a pathetic dearth of women speakers.  Women have been strong voices in the social revolution.  Come celebrate with us in Atlanta.
Early bird registration ends this week, July 5.  There are blogger press passes for influentials too, so just reach out, and I'll make sure to hook you up.
Bonus question: who can identify the obscure B-52s reference in this post?