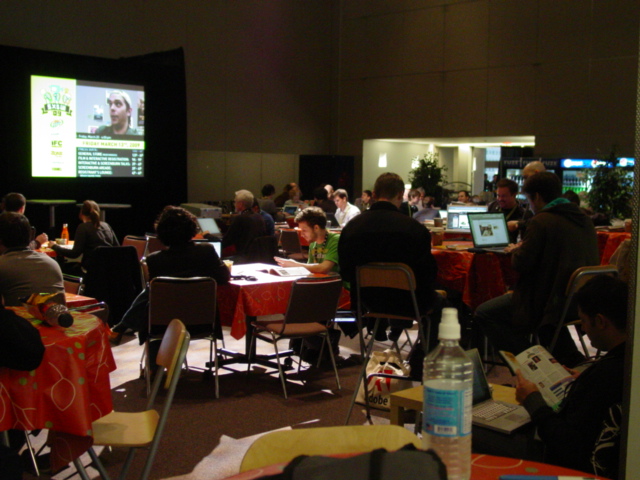 I'm sitting outside the press booth at the famed SXSW waiting for the kick-off panels to begin.  Interestingly enough, I was scheduled to come here in 1989 with my  musician boyfriend.  Something came up at the last minute, and we were derailed.  Even then, SXSW was a mecca.  It was the must-attend event on the planet for the creative, the cool, and the kooky.  Of course in 1989, music dominated SXSW, not the Internet.
I've lived in Austin for over a year now, but this is my first SXSW.  The scene here is exponentially more vibrant than its scruffy beginnings, yet its pull on the avante garde is magnetic.  I'm here attending SXSWi (the Interactive conference).  The hundreds of developers, designers, and visionaries who are creating the energy and new application of digital behavior flock here to learn, teach and inspire.  What's so interesting about SXSWi is that it's not New York and it's not Silicon Valley.   Ideas that are generated here in Austin will export around the world.  The emphasis is on sharing and connecting.
I will be on the lookout for enterprise application of some of the concepts and tools I see here.  If you're here, please DM me; I will be attending sessions all weekend.