The following is a wrap-up of mostly what went right at this year's Office 2.0 conference.
The "Unconference," Wednesday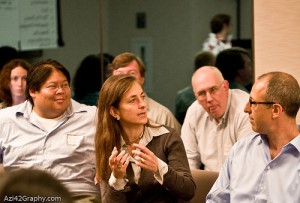 I arrived in San Francisco late in the morning, but early enough to join several sessions at the unconference. The turnout was impressive. The room where Keri Pearlson and I led a discussion on "Barriers to Adoption in the Enterprise" was very full. The conversation moved swiftly, generated by the participants. Lots of energy, nice flow. Key themes included the usual: cultural, awareness technology choices, security, generational differences, but we added a few including the ever-increasing business case/ROI challenge, incentives, legal issues, and a lack of retention.
Somewhere midway, Ross Mayfield, Socialtext interrupted the general group therapy pain-sharing about the causes of slow adoption with the observation that adoption is not slow in companies where you introduce a 2.0 way of working for collaboration that improves a business process. He explained that when a clear benefit could be demonstrated to the work group, the usual hurdles fall away. It was a good point and further separated the popular community-building/socialnetworking trend from more straight-forward collaboration where benefits are more readily measurable by business outcomes. You can see notes from the session here.
I was pleased with the unconference over all. In the sessions I attended, there was a lot of great insight and open discussion. I highly recommend anyone planning conferences to include at least a half-day to this type of freeform discussion and info-sharing. Although, it seems you could easily extend this format over several days and take away a lot of value.
Day One, Thursday
The first day was a challenge. As an organizer, I was conflicted about my obligation to be loyal to the conference ideals and Ismael's vision, but as a participant (who genuinely has loved this show for the past two years) I was feeling the same disappointment as many of my fellow attendees. On Twitter, a lot of chatter was dedicated to disapproval with too many vendor commercial sales pitches, the mismatch with the conference's heritage for certain sessions including David Allen's keynote and the following Google presentation by Matt Glotzbach. Although Allen is clearly a productivity expert, there was a disconnect when he started promoting Lotus Notes as technology choice for increased productivity. And Glotzbach, through no fault of his own, was another setback on the agenda. The truth, which I suspected, but later confirmed with Ismael, is Google was supposed to announce Chrome at the conference. But, the news was leaked early, and Google was forced to make the announcement early, leaving a hole in the agenda for what would have been a huge shot of adrenalin to the conference on the first day, clearly overshadowing any shortcomings we faced that day. And, then there was the HP Mini-note. The device turned out to be much more complicated to set up than originally anticipated. I saw very few people using them during the show. A highlight on day one was the GE case study by Dr. Sukh Grewel. The participants were very eager for solid case studies, and the GE case study delivered (although I will have more to say on this in a later post.).
When a number of us who've attended the conference every year tried to analyze why the "magic" of Office 2.0 seemed to be diminishing, it became obvious that the industry itself was maturing. For the first two years, there was an unbridled enthusiasm for the inquiry into new ways of working and new technology alternatives to office and knowledge-worker productivity. In 2008, especially for the loyal attendees, the focus had shifted away from the shiny newness and more toward a traditional focus on proof-of-concept, success stories, and genuine demonstration of the application of these ideas in a business context.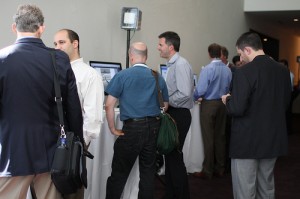 What did not disappoint, however, was the fertile opportunity for in-person networking and initiating business relationships. The conference was small enough to strike up conversations that could potentially lead to new opportunities. The demo pod gallery and the launch pad suite providing a nice backdrop, as always, to speak directly to founders and developers who were demoing new software or devices. For the enterprise irregulars, it was an excellent social opportunity to get together. Several of us were there, including Phil Wainewright, David Terrar and David Tebbutt who flew over from the UK.
Day Two, Friday
Shazam. Everything changed on Friday. Even though we had few attendees, the sessions were outstanding. I was micro-blogging (okay, Twittering) sound bites from all the sessions I attended and followed the conversation for all tweets on Summize (now Twitter Search) and Craig Cmehil's Eventtrack.
The Twitter conversation had turned markedly more positive, as session after session delivered insightful, meaningful content. Adobe's Matthias Zeller launched the content-turnaround with an impressive unveiling of Adobe's new Genesis desktop platform. The presentation and demo revealed a simple to use, customized workspace environment that could be configured to meet any executive or knowledge-worker's interest in viewing any combination of legacy and/or online apps in a dashboard-type, personalized configuration. You can see Zeller's slide presentation here on slideshare. One of the greatest features of Office 2.0's "we aim to please" philosophy was the video capture produced by Veodia for every session (available moments after each session completed). You can catch the Genesis presentation here.
Next up for me was a "straight talk" VC panel featuring VCs from SoftTech, Mayfield, Storm Ventures, and Opus Capital, and moderated by Sam Angus of Fenwick. If you want to take the temperature of a technology movement, VCs are human mercury. Another great session. Watch the video here. Favorite quote from the panel? "Apps have to deliver value inside an enterprise for an exit." Ryan Floyd (Storm Ventures). See the VC Panel here.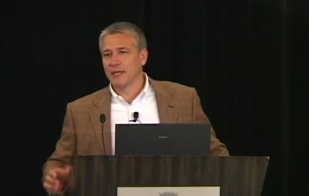 I'm not sure if truly was prepared for the power of the next speaker, Pete Fields of Wachovia. For some background, I had first heard about Pete's "incredible journey" to bring social networking and collaboration to a conservative southern bank and its 110,000 employees sometime in the winter of 2007. I tracked Pete down and unearthed his phone number and called him directly asking for an interview. Since that time, I've gotten to know Pete better. I saw his talk at Enterprise 2.0 which was excellent, but perhaps a little too short (twenty minutes) to relate the depth and breadth of his experience with the herculean effort. Pete is a gray-haired, polished business executive, yet has a down-home, likable, candid manner in talking openly about his experiences with bringing 2.0 to the enterprise. He speaks with unquestioned authority and grace. When I invited him to Office 2.0, I knew he would be a solid speaker for the agenda, but had no idea how much value he would add to the program. A must-watch session from the conference is Pete Fields. See it here.
The rest of day two just continued to surprise and delight. More highlights included Sam Lawrence's panel of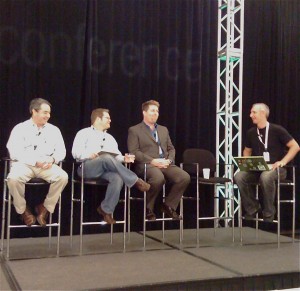 customers from Disney, EMC, and Chordiant. While I'm doing personality profiles, If you don't know @samlawrence on Twitter, you might want following Sam to be the remaining catalyst spurring you to take the Twitter plunge. It occurred to me that Sam, who serves as Jive's Chief Marketing Officer, has become the public face of Jive. His personality embodies the Jive brand. He is just one cool dude. I guess it's like the Seinfeld episode when Elaine dates Tony (a.k.a. the Mimbo). Sam just oozes that cool factor and draws people into his sphere, injecting cool chic into every social encounter. A blog post for another day will expand on this "brand identity linked to online personality" growing social media phenomenon. Check out the customer panel here.
The last true highlight of the day for me was the workforce
panel which unfortunately (for the panel participants) was up against web-celebs Robert Scoble and Loic LeMeur who were doing the "Meeting without Traveling" on another floor. The panel was hosted by our Nick Vitalari, EVP of nGenera, and the person who leads our Enterprise 2.0 program and who also has a good grasp on the talent strategy work nGenera conducts regularly. Nick was a terrific moderator, but 15-year old Daniel Brusilovsky quickly stole the spotlight. Brusilovsky, who was apparently skipping school to participate in the panel, runs a startup for teens ( "Teens in Tech" – an online community) and has been working at QIK for seven months. Excellent perspective also came from John Vasellina of Genentech who is tasked with onboarding GenYs into the company and Dorie Cotter-Lockard who spent over 25 years as a corporate IT professional, most recently as CIO of a F100 company. Check out the workforce panel here.
Summary
So was this year's Office 2.0 a flop? On balance, I'd say no. Yes, I would have liked to have fewer empty chairs (formerly known as the audience), and yes, I wish we could have completely avoided vendor pitches. Yet, on balance, the networking, the superior conference facilities (100% uptime on the wifi thanks to Swisscom and Covad), the rich content on several of the sessions– made it a worthwhile investment for any attendee. In Ismael's final wrap at the end of Day Two, he made a solemn oath that next year's conference planning would start earlier and there would be zero tolerance for vendor pitches on the session agenda in '09. If you attended the conference, please submit feedback with recommendations on how we can improve the format. Of course, comments are welcome here as well.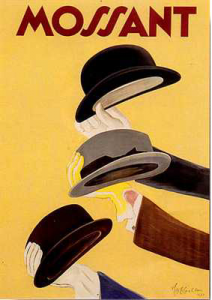 Special thanks to my fellow volunteer, Oliver Marks, and the amazing Ismael whose vision still drives a lot of passion around a topic we are all growing comfortable with. Incidentally, for all you complainers (and you know I mean that with love), I'd like to see you try run a successful software company, raise a (difficult) round of funding, launch a startup, and pull off a first class conference — simultaneously within a 60-day period. So, if you see Ismael, zipping through SFO or on the street in Palo Alto, give the guy a pat on the back. He's not superhuman, but he continues to set a very high bar for excellence in productivity and risk-taking and deserves some mad props.
I'm thinking David Allen should have Ismael keynote his next conference. :-
Update 9/9/08: A friend who exhibited at Office 2.0 just forwarded this comment to me from TechCrunch 50. His comment? "Looks like I attended the right conference…"