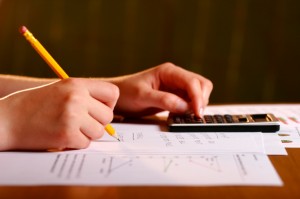 Well sort of. Without the TV part, but hey, video may not be a bad idea!
How many years (yes, years) have I been complaining there are not enough case studies in Enterprise 2.0? Well, I guess that old saw: if you want a good job done, you need to do it yourself. (Can it possible I'm agreeing with that nice guy, rightwing agitator, @fleckman? Yes I can! agree.)
The big news today is Richard McManus and Bernard Lunn agreed to let me start writing a series of Case Studies on the RWW Enterprise Channel. From Bernard's LinkedIn page I lifted this description of RWW:
ReadWriteWeb is a blog that provides Web Technology news, reviews and analysis. It began publishing on April 20, 2003 and is now one of the most widely read and respected blogs in the world. It has around 250,000 RSS and email subscribers. ReadWriteWeb was founded by Richard MacManus and is written by a team of Web enthusiasts. To contact ReadWriteWeb about new Web technologies, apps or services – please email us.

ReadWriteWeb is one of the world's top 20 most popular blogs according to Technorati and one of the world's 100 most influential websites according to URLfan. Also RWW is ranked in the top 10 on the Techmeme Leaderboard.
The customers I've spoken to are frustrated they can't reference case studies to build their internal business cases; vendors are frustrated because there is not widespread validity in the market to open enterprise doors for them. The best cure for both vendors and customers is to start unearthing the case studies and highlighting what's working, even what's not working. It's possible that the benefits of Enterprise 2.0 in the marketplace are very different for many different customers, but what's definitely needed is a series of cases where customers can "see themselves" in the solution. Enterprise 2.0 is not only about rolling out software product initiatives; it's about people and relationships. It's about disrupting old ways of working and experimenting with new ways. It's about taking some risk.
I really look forward to digging into these case studies. And I'm particularly thrilled to do it on the RWW blog. The RWW blog is a fabulous case study in and of itself that demonstrates how a tiny operation can disrupt big media conglomerates.
So, with that, I'm starting today with virtual clipboard and notebook… I'm on the hunt for e2.0 case studies. If you've got some that deserve attention, please email me at itsinsider at gmail. Please do not confuse enterprise 2.0 case studies with social media examples. I am interested in customers preferably $100M in revenue and larger that have incorporated what we know to be Enterprise 2.0 technology and business practices as defined by Andy McAfee and Dion Hinchcliffe. I'm also particularly interested in enterprise mashups.