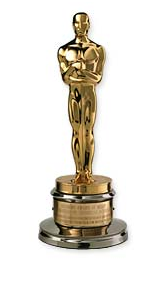 Atlassian is the Enterprise 2.0 sector's Slumdog Millionaire. It's an inspiring rags to riches story of two young college graduates who set out to earn at least a "graduate salary" (approximately $30K/yr USD) by creating a business, rather than taking a corporate job like their university friends did. Now, Mike and Scott were not living in a slum and neither did pure luck have anything to do with their fortune; moreover, their example is establishing a high bar for success for enterprise social software startups.
Last week, I got into a bit of a snit with Atlassian's marketing folks on Twitter because they approached me about writing a post on Atlassian reaching $100M in all time revenue. Now, I knew the company was a growth engine, but I found it hard to believe they'd become a $100M company since the last time I had spoken to them. It turns out it was all a big misunderstanding. Mike Cannon-Brookes told me today that from the beginning, Atlassian's backoffice systems have been tracking total cumulative revenue. On February 17th, the company had crossed the $100M threshhold. Mike actually tweeted it and Atlassian's Laura Kahlil blogged about it on the Atlassian blog the next day. I didn't understand the significance of the $100M cumulative number and was concerned people would mistake the number for annual sales. Listening to Mike talk about how they noticed the number and got excited about it as a milestone made it obvious to me I was wrong to give them a hard time.
I wrote about Atlassian in October of 2006. They impressed me then, and their continued success is a bright light in otherwise dismal economic news. Atlassian has pumped millions into the Australian economy and has created hundreds of jobs around the world (Atlassian has offices in 5 cities, including San Francisco). Further, their strong organic growth is a testament to the power of listening to your customers and focusing on delivering products customers love.
We can debate product features and what's fashionable in enterprise social software for days on end. But in today's economic climate, I celebrate success, job creation, growth, and independence.
Kudos to the Atlassian team.
(For longtime ITSinsider readers… it wasn't lost on me that Michelle and Barack chose Etta James' "At Last" for their ballroom dance on the night of the inauguration. )
Update: Just found out Mike was nominated by the World Economic Forum as a Young Global Leader for 2009. Smile.